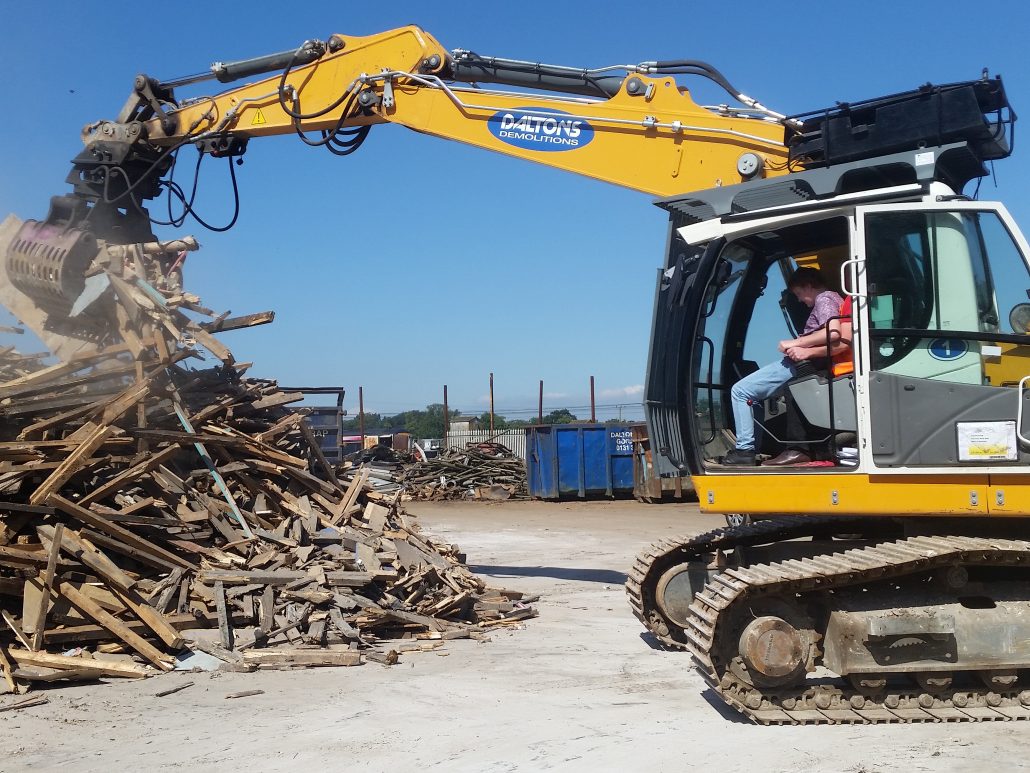 Hi Demo-fans,
Yesterday we had a very special visitor come to visit our Yard at Gogarbank.  We'd like to introduce you to Joe Courtney.  Our Contracts Manager, Stuart McGregor has been hosting Joe and his family during their summer holiday to Scotland.  Joe came armed with a list of things he would like to do during his stay.  One of the top things on the list was to operate a 360 Excavator and a Doosan Loader.   Daltons Demolitions were happy to oblige.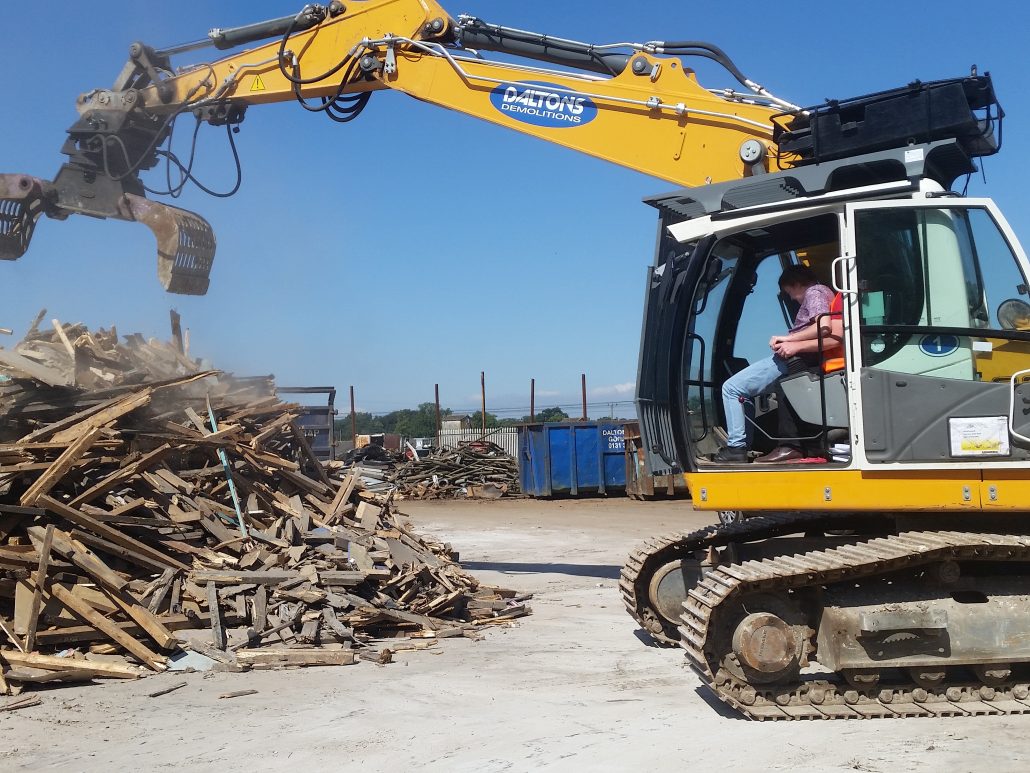 Joe has a unique health condition called Juvenile Battens Disease.  Joe has lost his vision and is unlikely to live past his early 20s.  Currently there is no treatment available for Battens, but seizures can be reduced or controlled with anticonvulsant medication.  Physical and Occupational Therapy can help retain motor and cognitive function as long as possible.   We would like to help raise awareness about the condition, individual studies in various countries suggest rates range from 0.5 – 8 per 100,000 live births, with an average of 1.2.  Please visit http://beyondbatten.org/ for more information and advice concerning this disease.
Joe is a happy, courageous and positive young man.  Stuart certainly admired Joe's enthusiasm for operating the excavator and commented that Joe was not at all reserved in giving it a go.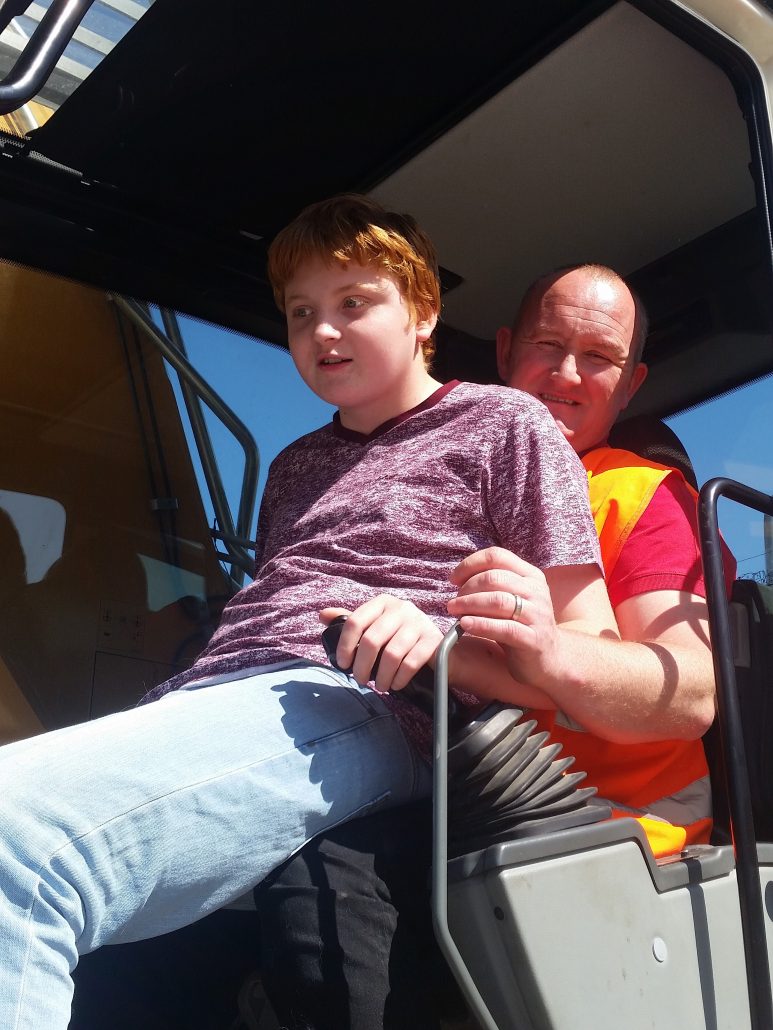 Joe enjoyed tooting the horn of the Doosan and going full steam ahead towards our crush pile.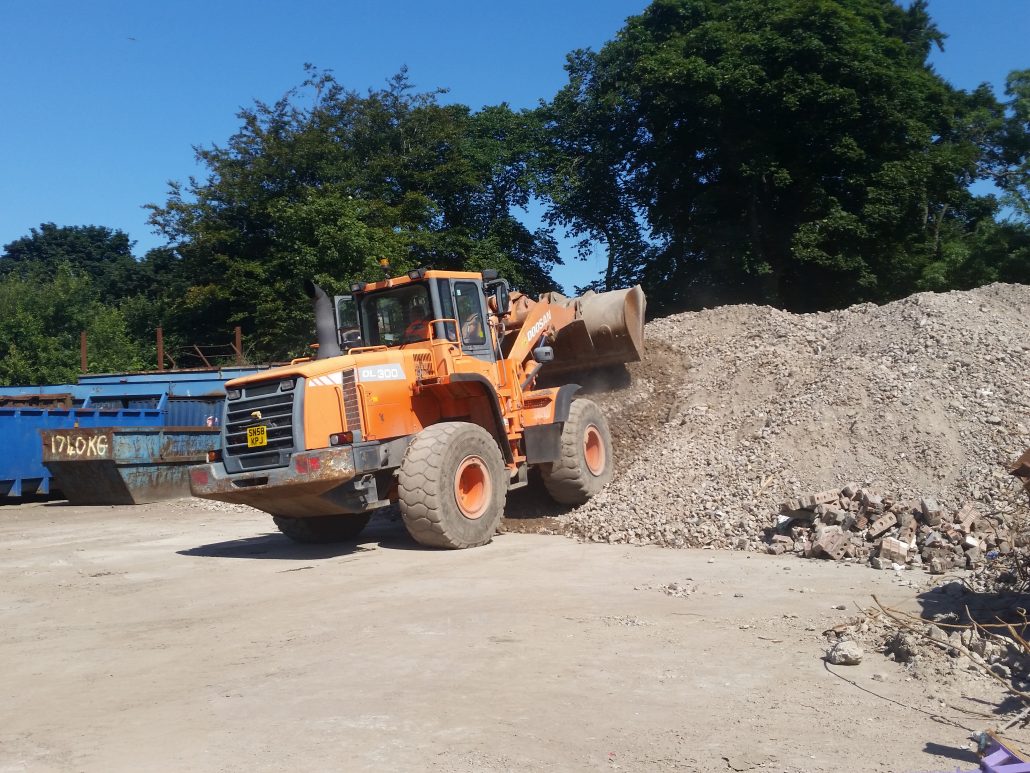 Stuart's daughter Chloe, also wanted to give the excavator a spin and show the boys how it is done.
After their visit, our Machine Operators were pleased to hear that Joe and Chloe were on holiday at the moment and not gunning for their jobs!
Joe enjoyed his visit to Daltons he spent the rest of the day appreciating our one day of Scottish summer and ticking more things off his list.  Thank you for visiting us Joe, it was a pleasure to have you.
Happy Holidays!
Daltons Demolitons :o)
https://www.daltonsdemolitions.com/wp-content/uploads/2016/08/20160817_122745.jpg
2988
3984
Lynsey McGreavey
https://www.daltonsdemolitions.com/wp-content/uploads/2019/06/daltonslogosslfix-300x114.png
Lynsey McGreavey
2016-08-18 13:58:35
2016-08-18 14:03:03
Daltons Welcomes a Special Visitor