Covering all sectors from education to leisure, manufacturing to residential, Daltons Demolitions can demonstrate a professional and innovative approach to any demolition project which has benefited our customers over the years by ensuring safe, efficient, on-time completion at a highly competitive price.
With our longstanding trained and experienced workforce and our fleet of modern specialist demolition plant and equipment, we have the capability to mobilise effectively to ensure that each project is progressed and completed within a defined programme. Add to this diligent planning, the highest health, safety & environmental standards, professional & personable management and you have the combination which has brought Daltons Demolitions Ltd to the forefront of the demolition industry in Scotland.
Feel free to contact us to discuss your next project.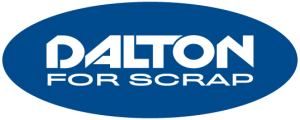 Dalton for Scrap deliver a professional comprehensive service for all your scrap metal recycling requirements.