Decommissioning of Gasification plant, Fife, Scotland.
The site ran as a Gasification Plant and was operated by British Gas in the 1970's. The pilot plant soon after mothballed and has been closed for a number of years.
Daltons were commissioned in 2013 to carry out a strategic phased decommissioning and dismantling of the redundant plant and asset to enable the owners to plan future developments.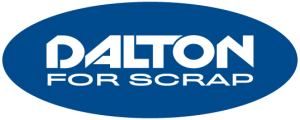 Dalton for Scrap deliver a professional comprehensive service for all your scrap metal recycling requirements.